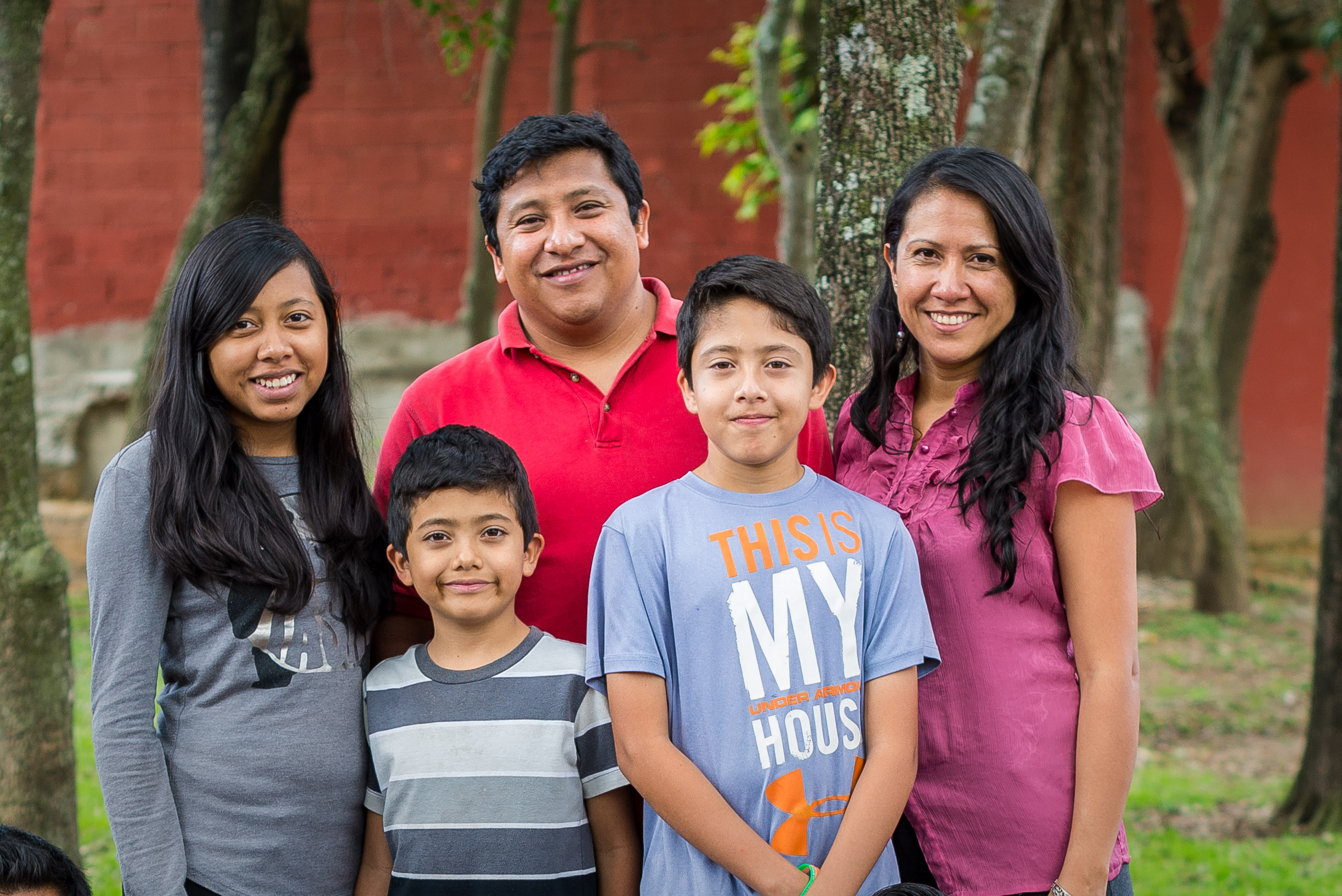 Carlos & Karla Garcia (Andrea, Eleian, Toto)
Base Directors (Guatemala)
Carlos and Karla Garcia are both from Guatemala City, Guatemala. They did their DTS together as a couple in 2001 at the YWAM center in Guatemala City and came on staff the following year.
As part of the Leadership Team, Carlos directs the training programs while Karla oversees the finance office and the 4-14 children's program. Along with their 3 children: Andrea (14), David (10), and Elian (7), they feel that their family has a calling to missions and to raise up and disciple young Guatemalans with a desire to see them impact the nation of Guatemala and abroad.
While Carlos enjoys playing and watching soccer (especially Barcelona), Karla enjoys listening to music and singing. Both love to spend time with family and friends.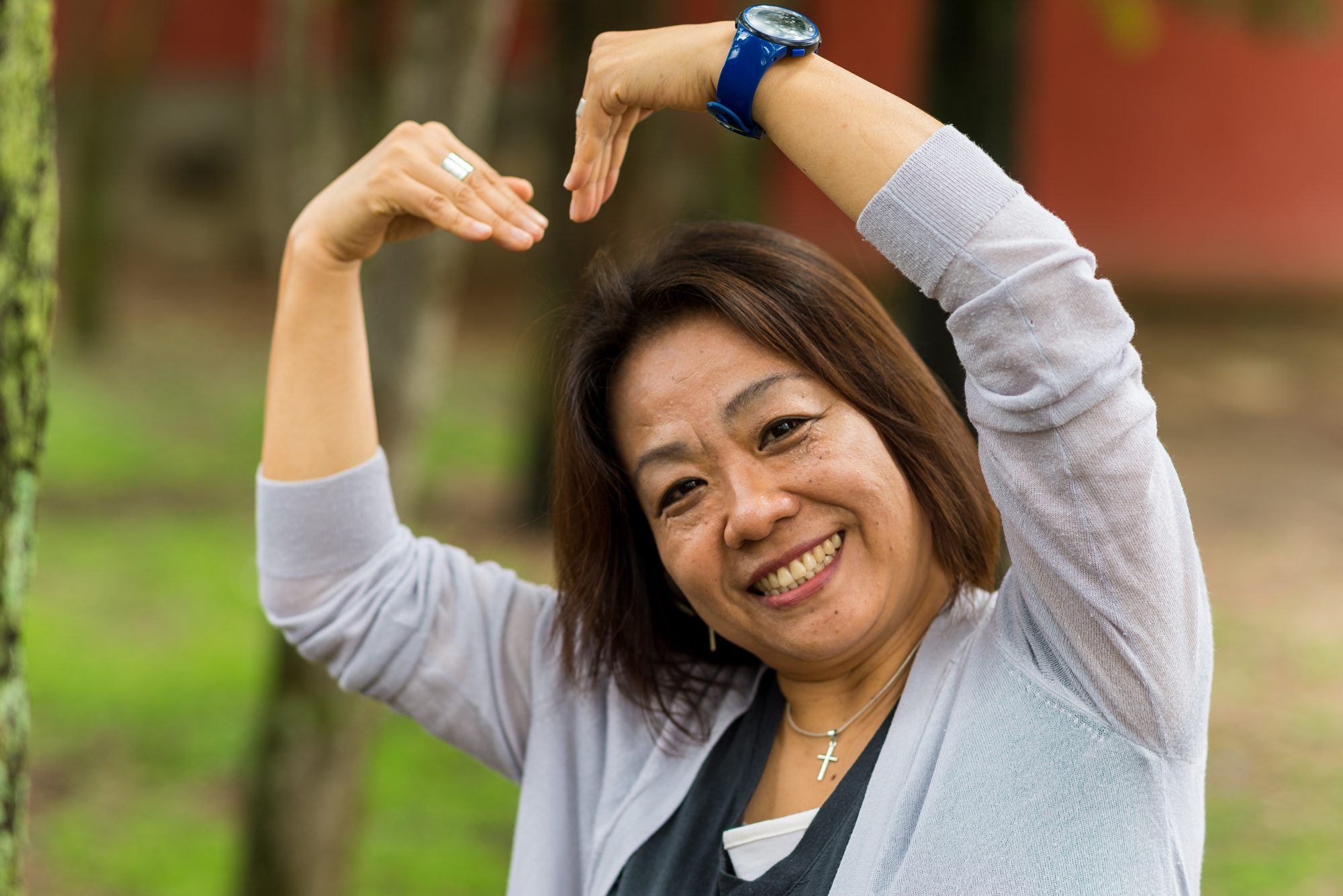 Sarah Seong
Children's Ministry and Hospitality (South Korea)
Sarah has been in YWAM, King's Kids ministry since 1991 after doing DTS in South Korea. She studied design in S.Korea, in U of N school is principal child and youth ministry in Scotland (PCYM), Foundation counselling school (FCM) in Swiss, Leadership development course in New Zealan
She has a vision for Christian and non-Christian broken-hearted pre-teen, teens and college age young people through counseling and fellowship with them to introduce them to God and mentoring those who are spiritually hungry to grow and know God more and teach them God's values and helping them to develop their gifts and discipline young leaders who can carry on God's fulfillment.
She has been involved in King's Kids Ministry many country, Canada and Papua New Guinea, Bolivia, Panama and now in Guatemala.
In Guatemala, starting to KK ministry, connect with children, pre-teen, teens & youth and family can Knowing God's through the fellowship and make discipline young leaders (God's value) can growing with God, mentoring them and challenge for them to go out mission.

And youth group: supporting to young & youth people can using their gift to expression to God through the worship and sharing word of God and growing in the spiritual area through the fellowship each other and then inspiring them to go to short term outreach for the unreached people group; homeless, urban people, poor & needy.
Brian & Nelita Hurley
DTS &Communications (USA & Guatemala)
Brian is 28 years old and from St. Louis, MO. He has been a missionary for 8 years, started with YWAM Chico, CA for 5 years then moved to WA State where he served with Destiny International Ministry for 2 years and now he's been with YWAM Guatemala City for 1 year. Nelita is 23 years old from Guatemala. She was born to YWAMer parents located in YWAM Guatemala City and has been a missionary for 6 years, started with Mision El Faro, Izabal, Guatemala for 5 years and now she has been with YWAM Guatemala City since this January, 2017.
Brian and Nelita met in YWAM Chico, CA in 2011 when Nelita did her DTS at that base and they got married in December, 2016. Brian and Nelita are leading the communication department at the base, are part of the DTS staff and are also the hosts for the U.S. Teams that come to our base.
​
You can contact them on Facebook or email at [email protected] or [email protected]